The Norfolk Public Library and Norfolk Community Theatre have partnered to bring this story hour for adult audiences to our community!  The first reading in this new series will be at the Norfolk Public Library on January 22nd at 3pm.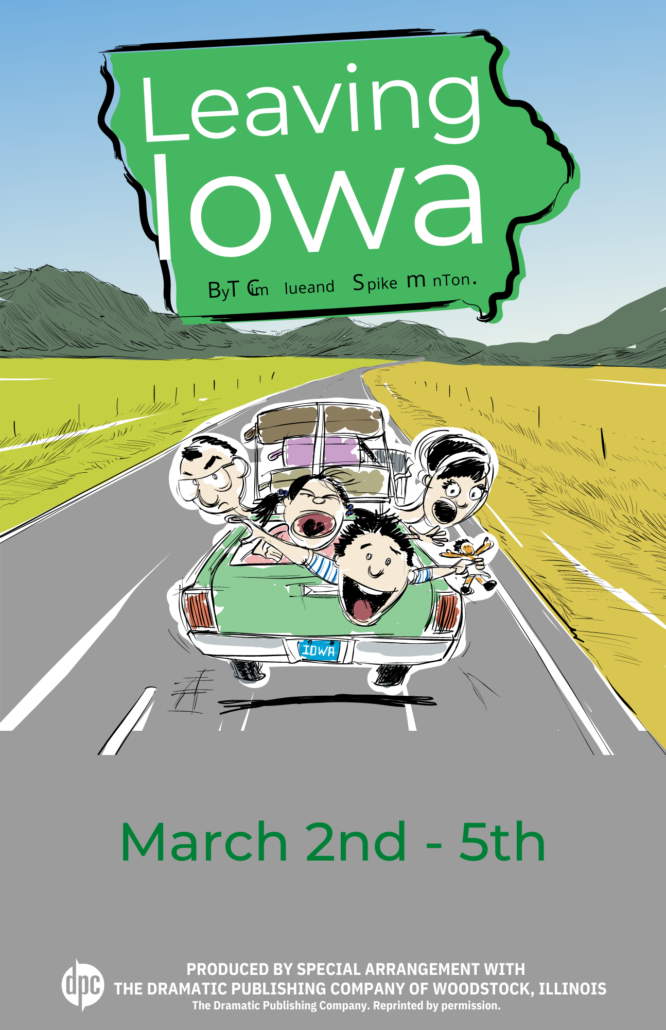 The story of Don Browning, a middle-aged writer, who returns home and decides to finally take his father's ashes to his childhood home, as requested. But when Don discovers Grandma's house is now a grocery store, he begins traveling across Iowa searching for a proper resting place for his father. This father-and-son road trip shifts smoothly from the present to Don's memories of the annual, torturous vacations of his childhood. Don's existential journey leads him to reconcile his past and present at the center of the United States. Leaving Iowa is a postcard to anyone who has ever found himself or herself driving alone on a road, revisiting fond memories of his or her youth.
Norfolk Youth Theatre (NYT) is a  week-long camp which occurs every summer. The kiddos who attend the camp receive a completely immersive theatre education experience. The campers participate in acting workshops, technical workshops, and are cast in one of the three shows that are performed for the public at the conclusion of camp. NYT is for kiddos ages 10-18 and is typically offered the last full week of June.  NYTjr is a week long camp that offers kiddos ages 6-9 an immersive introductory experience to the theatre.  This camp is typically offered the last full week of July.
Copyright © 2023 by Norfolk Community Theatre